Achieving Launch Excellence through Superior Cross-Functional Collaboration
Janaki Joshi, CEO of Iris Interactive, will be speaking at Australia's 2012 Sales and Marketing Excellence Conference about how Pharmaceutical companies can achieve Launch Excellence through Cross-Collaboration. She will be describing how a world-class pharmaceutical company was able to produce breakthrough results by utilizing a web-based platform to share information, stay connected and synchronize their work.
Janaki has over 10 years' experience working with senior executives global pharmaceutical companies such as Roche, Sanofi, Wyeth, Johnson & Johnson and Pfizer among others across Asia Pacific, China, Europe and the US. The Iris product commercialization solution provides speed, efficiency and quality and has helped companies achieve faster time to market, higher sales and stronger brands.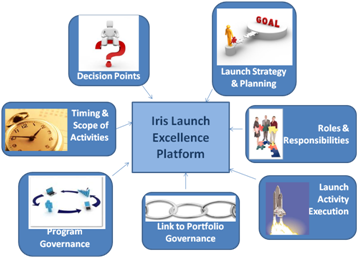 Topics to be Covered Include:
Visibility of project status - How does the team gain clear insight into the status of issues, risks, milestones and key decision documents for important launch activities?
Cross-functional collaboration - How to enable global and distributed cross-functional teams to work together and have real-time visibility of information
Execution efficiency - How does the launch team ultimately transform the launch strategy into tangible outcomes?